About

Me
Hello! My Name is
John
I'm a Software Developer based in Atlanta, GA. Before I went into Software Development, I graduated from college with a degree in Civil Engineering. Not knowing what the future holds and wondering if I was heading down the right path, I soon discovered my passion for coding. I always had an interest in designing and a life-long interest in technology. Looking for a place where I can do both, I soon decided to pursue a path to becoming a software developer and decided to enroll in DigitalCrafts' immersive coding bootcamp in the summer of 2019 to broaden my knowledge and enhance my coding skills, where I soon completed in October 2019. .
From attending an 16-week immersive coding bootcamp, it has allowed me to develop skills and become proficient in many different programming languages. During that time, coding had showed me the value of running into many brick walls (head first) will redirect you to finding the right path
Looking toward the future, I can't wait to apply these skills to a job I believed in and create user-friendly, accessible, and responsive web content.
Outside of coding, I like to draw, play video games, travel, create/edit videos, and play basketball.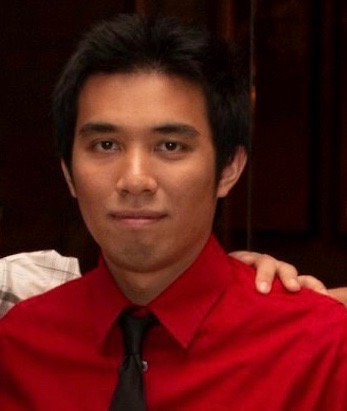 My Awesome Skills \(◕‿◕)/
What Im learning Now (っ•﹏•)っ
My Portfolio
Type: (Group Project) | Github | Live Site

Description

A gaming info website that allow users to search for their favorite games and receive information and details about the game such as the game summary, videos, screenshots, etc. Users also have an opportunity to create an account and bookmark/favorite their favorite games in which can later be removed from their account.

My Role

My responsibility for the project include designing and styling the homepage, search page, and the game single page. I also setup and call the game API and pulling specific data, incorporated a game videos and screenshots carousel for the game single page, setting up different routes on the websites, and allowing users to search for specific games using React.

Built With

HTML, CSS, Javascript, Bootstrap, Javascript, React, Node.js, Express, Postico
Type: (Personal Project) | Github | Live Site

Description

A personal front-end project I made that uses spotify and youtube APIs that allows users to search for either their favorite Artist or Music Videos. If searching for an Artist, it will return their top tracks in which users can play and pause them. If searching for music videos, it will return the top 10 results. A comment section is made with React/Redux that allow users to leave a comments about the site.

Built With

HTML, CSS, Javascript, Bootstrap, React, Redux.
Type: (Group Project) | Github | Live Site

Description

A Back-end project that allows users to login and register into the site to play single and multiplayer game modes and keep track of their high scores. In single player mode, the user starts off at level 1 and killing off opposing enemy shapes to stack up points to advance to higher levels. In multiplayer mode, it allows a user to chat with other users. Each user can operate their own shape and move around the screen.

My Role

I was responsible for single player mode such as using canvas for gameplay, implemented music and sound effects, and storing the data for the users high scores.

Built With

HTML, CSS, Javascript, jQuery, Canvas,Node.js, Express, PostgreSQL, Socket io.